Time to Move - webinar for parents and children
Guidelines suggest children should get 60 minutes of moderate-to-vigorous intensity physical activity each day. This is really important to keep children healthy. Guidelines also state that adults should get 30 minutes per day physical activity 5 times per week. Studies have shown that children's physical activity habits are often shaped by their parents.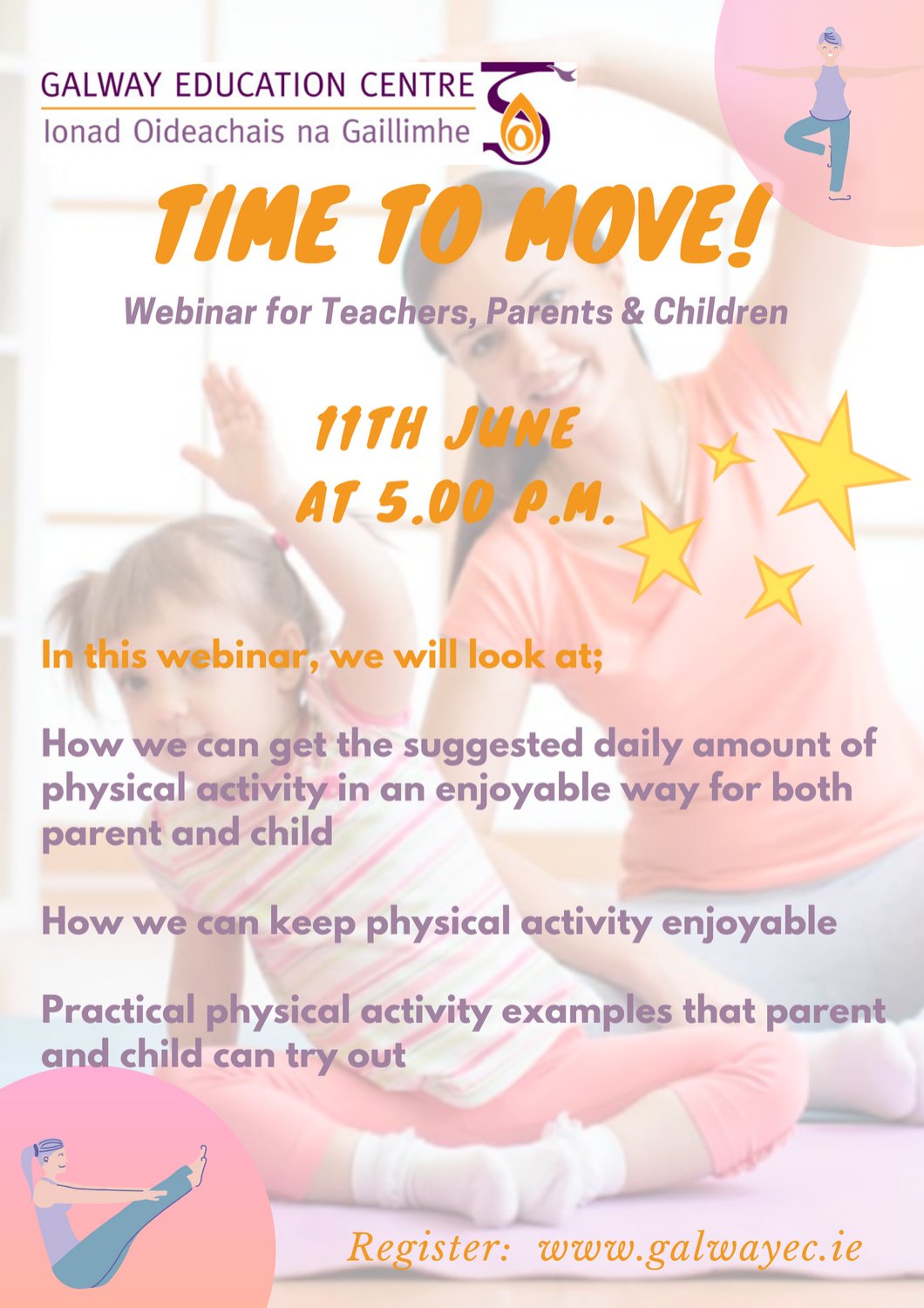 Download flyer here

This webinar will look at;
1. How we can get the suggested daily amount of physical activity in an enjoyable way for both parent and child
2. How we can keep physical activity enjoyable and build it as a daily habit for both parent and child
3. Practical physical activity examples that parent and child can try out during and after the webinars.
The webinar will follow the following format;
1. An introduction to the importance of physical activity and what we are doing today (5 minutes)
2. The physical activity – All you need is a little space! (20 minutes)
3. Recap and activity ideas for throughout the week (5 minutes)








Course Details
| | |
| --- | --- |
| Course Start Date / Time | 11-06-2020 5:00 pm |
| Cut off date | 11-06-2020 3:55 pm |
| Course Fee | Free |